For months we have been trying to make it into Erie, PA to visit our friends and their 15 month old twin girls. Just recently we finally made it up there and my long time friend Quinto suggested we go out to dinner and that I do a review of an Erie restaurant. He didn't have to twist my arm to do an Erie review, and he selected 1201 Kitchen. 1201 Kitchen offers contemporary Latin/Asian inspired cuisine and the menu is designed around using the finest and freshest food obtainable based on the season.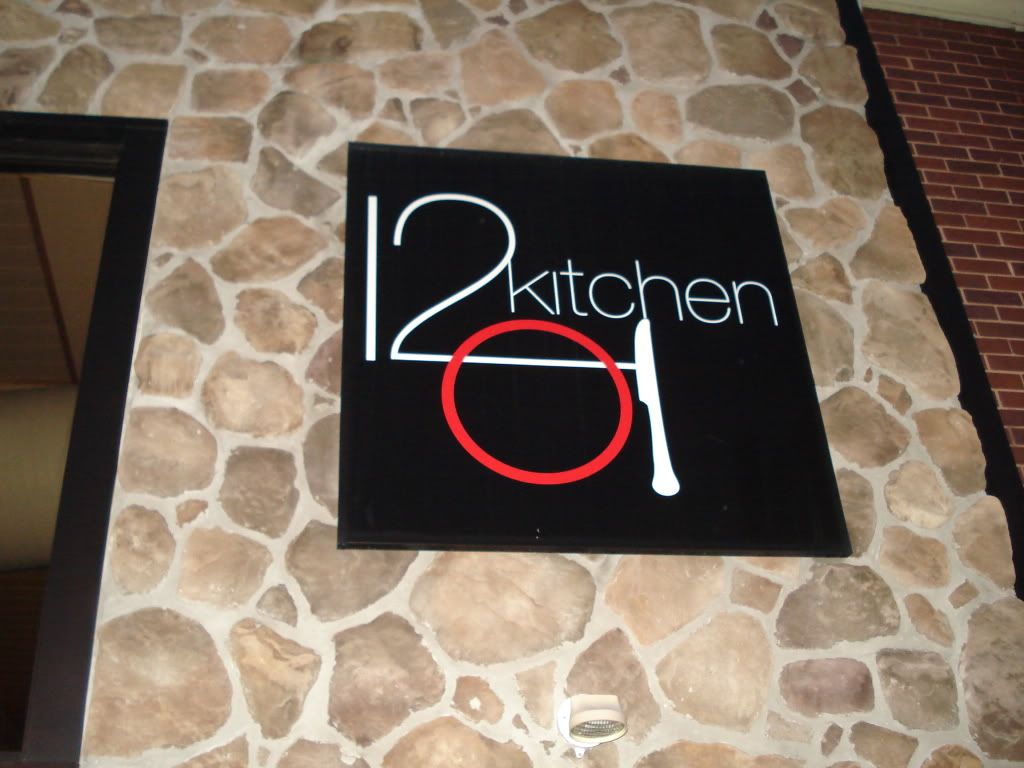 Food---The first thing that was brought to our table was a basket of sliced bread and a combination of olive oil/balsamic for dipping. Right away Quinto noticed that the bread was not warm, which neither of us minded. Although cold, the bread had good flavor, and the olive oil/balsamic combination was very good.
To start our meal my fiancée and I ordered the pork belly and avocado hand rolled sushi. When we saw pork belly and sushi how could we not try it! The sushi was tightly wrapped and inside was crispy pork belly, avocado, boston bibb, and scallions. They were served with three types of wasabi. A sriracha wasabi, regular wasabi and a mayo styles wasabi. I'll get right to the point of telling you these were the best hand rolled sushi I've ever eaten. They were super fresh and the flavor and texture the crispy pork belly added was amazing. I also really enjoyed the two creamer wasabi, they were very light and added just the right amount of kick to the sushi. These were a great deal for only $8.00, and we would order these each and every time we visit 1201 Kitchen!
My friend Quinto ordered the Smoked Clam Chowder as a starter. It came with bits of pork confit and a peppered salsa. The clam chowder was excellent. The broth was thin and not fishy. The chives added freshness while the pork confit added smoky flavor and texture. For only $5.00, I would order this for myself next time!
For my entrée, I went with the duck confit that came with fire roasted sweet potato, spicy charred greens, and topped with a guajillo-fig jam. The duck was moist and flavorful. The skin had a nice crispy texture and was well seasoned. The roasted sweet potatoes had an apple and ginger flavor to them and were excellent in terms of flavor, but could have been a little warmer. The greens and the jam were also nicely seasoned which complemented the duck. This dish was reasonably priced at $23.00.
Both my fiancée and Quinto's wife Lindsey ordered the Fried Chicken. It came with a smoked ricotta gnocchi, crispy thyme bacon and fried brussel sprouts. Both ladies enjoyed the chicken, although Lindsey was shocked at just how much chicken the dish came with! The chicken had a well seasoned skin and a moist and tender inside that was very tasty. The gnocchi had a slightly smoky flavor to it and was cooked perfectly. The brussel sprouts added a nice crunch to the dish. At only $18.00 this dish was an excellent value.
My friend Quinto ordered the tea smoked pork that came with small goat cheese fritters, mole verde sauce, and topped with a thai apple/ginger salad. The pork was cooked to perfection with a crispy flavorful outside and a tender and juicy inside. The crunch from the apples paired very well with the soft texture of the pork and the fritters. Quinto couldn't say enough good things about his dish and I was happy he let me try a couple bites of that wonderful pork. At $22.00 this dish was perfectly priced.
Besides the bread being cold, everything else about this meal was excellent. The sushi was the best I've ever eaten, and the entrées were a hit with everyone. Besides the flavors being outstanding, the plating of each dish was trendy and eye catching. Creative food, creative plating, and excellent flavors score 1201 Kitchen a 4.75/5!
Drinks--1201 Kitchen had a menu that featured numerous cocktails, wines but only a few beer options (16 to be exact). The beer options were also limited to only bottles (they do not have draft beer.) Of the 16 beer choices only the Great Divide Titan IPA really seemed appealing. When I ordered it the waiter brought it to me in a very tall and skinny glass. Being an IPA lover I knew this wasn't the proper glass for this beer, but I let it slide. I also was a little unhappy that he didn't bring me the bottle to look at (I like to check dates.) The wine menu was fairly large, but the most inexpensive glass of wine will run you $9.00. The cocktails were also priced at $8.00. As good as the food was and as reasonably priced as it was, the drink menu was a bit of a let down. I'd like to see a more extensive craftbeer list along with more reasonably priced glasses of wine. Drink wise 1201 Kitchen gets a 2/5.
Atmosphere and Service--Modern, trendy, and upscale all come to mind when you walk in 1201 Kitchen. Dimly lit and with trendy music, fine dinning was written all over the restaurant. When we walked in we were kindly greeted and seated within only a few minutes. Our server was friendly and knowledgeable about the menu. He never seemed to linger around our table too long, and was usually around when we needed him. One small complaint was that the wait time for our entrées was a bit long. I enjoyed the look and feel of the restaurant and with good service to match I'd give 1201 Kitchen a 4.25/5.
Overall--At the end of the meal everyone was happy about the quality of the food and we all had a great time. It was very fun to catch up with Quinto and Lindsey, and when we make the return trip back to Erie I look forward to dinning at 1201 Kitchen for a follow-up review! Overall--Food, Drinks, Atmosphere and Service gets a 4/5.