This review is special because we went out to dinner for my 31st birthday! My girlfriend decided to take me to Lolita, a place we have both really wanted to try for some time now. What better reason to go than a birthday! Lolita is a Michael Symon restaurant located in historic Tremont.
Food--When we arrived we were both very hungry so we decided to order an appetizer. I really wanted the stuffed Hungarian hot peppers so my girlfriend let me have my pick! The peppers came stuffed with pork sausage and were wonderfully seasoned with coriander, fennel, cinnamon, salt and pepper. They were topped with a tomato sauce. The peppers were prepared by cooking them in the wood fired oven which gave them an excellent char on the outside that really enhanced the flavors of the peppers themselves. On the inside the pork sausage was packed with flavor and very juicy. The coriander and cinnamon flavors came through at first, but very soon were dominated by the wonderful spicy flavor of the Hungarian Hot Peppers! The peppers were so spicy that my girlfriend couldn't take a second bite and I was blessed with eating both of these wonderfully flavorful stuffed peppers. I am a huge fan of spicy food so the heat didn't bother me, but beware these were some hot peppers!
Since she couldn't eat the peppers, she chose to try the Roasted Beets. The Beets were roasted and seasoned with honey, lemon and orange zest. They were also topped with an amazing whipped ricotta cheese, finely diced green onions, and almonds. The beets texture was silky smooth and I could honestly eat anything topped with that wonderfully smooth and flavorful whipped ricotta!
After two wonderful appetizers were were really looking forward to our entrees. I ordered the Lamb Steak that was topped with a salad of fennel, arugula, tomatoes, kalamata olives, feta and balsamic. This was one of the best lamb steaks I have ever eaten. The meat was cooked to a perfect medium and retained so much moisture and flavor. The balsamic that was drizzled on top of the salad in combination with the juices from the lamb were absolutely amazing. The salad and steak really merged well together. I loved the textures that the fennel and arugula added to the plate, in addition to how well feta cheese goes with the unique taste of lamb. This dish was absolutely delicious and I wouldn't hesitate to get it again!
My girlfriend ordered the Buccatini Pasta. It came with pork belly, roasted pumpkin brussle strout leaves, and creme fraiche. The pasta was cooked to a perfect al dente and the pork belly exploded with fatty pork flavor. I loved how each time you chew the pork belly a burst of flavor engulfs your taste buds. Paired with the roasted pumpkin I was blown away by just how wonderful this dish was. That being said my girlfriend found the porkbelly to be a little too chewy for her to get the dish again, but she did say it was very good. I personally loved it and I will be getting this as my entree the next time I go to Lolita. If you don't mind the chewier nature of a fattier cut of pork, it is worth getting this dish because the flavor combinations are amazing.
Overall, Lolita really impressed both of us with all four dishes we ordered. Plating, presentation and taste were all perfect. In terms of food I have to give Lolita a
5/5
!
Drinks
--Lolita has a very extensive wine list and is sure to please any wine drinker. My girlfriend ordered a glass of Michael Pozzan, Cabernet Sauvignon. The wine was dry and very smooth. Blackberry and Black Cherry flavors came through at the beginning and middle and then you were left with a smooth dry finish. My girlfriend really enjoyed the wine and will be looking for a bottle of this for our home! If I were to order a glass I would have also picked this, but I am more of a craftbeer fan than wine so I went with the
Bear Republic Racer 5 IPA
. You can find a review of it by clicking the name or by visiting my
Craftbeer Review Page
. The beer selection is not all that extensive at Lolita. In fact, they to not have draft beers of any kind. Luckily the bottle list was pretty good and they had at least 1-2 of most different styles of craftbeer to choose from. If you are into the mixed drinks, they are well stocked and can make you whatever libation you are in the mood for! Overall the wine list was very good, but the craftbeer selection was average at best with the lack of any drafts. Being such a lover of craftbeer if Lolita would have had even 4-6 quality craftbeers on draft Lolita's score for drinks would be much higher in my opinion. Lolitas score for drinks would be a
3.75/5
.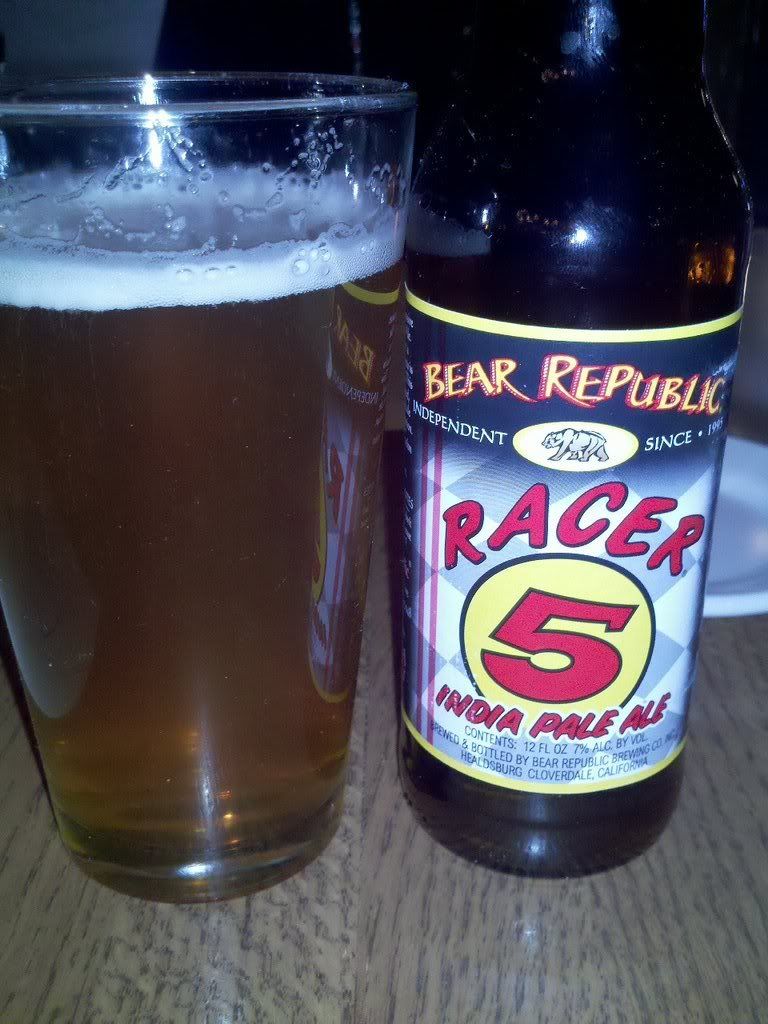 Overall--From the start of our dining experience, our server Richard was outstanding. My girlfriend asked him what he recommended on the menu. Our waiter proceeded to tell us, in full detail, about two of his favorite appetizers, starters, entrees and deserts. He spent about 5 minutes really going over this favorites. He explained every flavor and how everything was prepared, in addition to then answering a few questions we had about things he didn't mention. Outside of knowing the food and the menu he and the rest of the staff were excellent. Our waters were never more than half empty and fresh new silverware was promptly brought to our table for each course. My girlfriend and I really felt like we were in a fine dinning establishment! The overall atmosphere of Lolita is very unique. It is fine dinning, but there is also a very casual and laid back feeling. The inside is not extremely large and is dimly lite at night which made for a very nice dinner for the two of us. The noise level was also low which made having a conversation very easy. Lolita hits the nail on the head in terms of high quality, and very reasonably priced food and service. We will definitely be going back to Lolita soon, I just hope Michael Symon is there the next time we go! 5/5