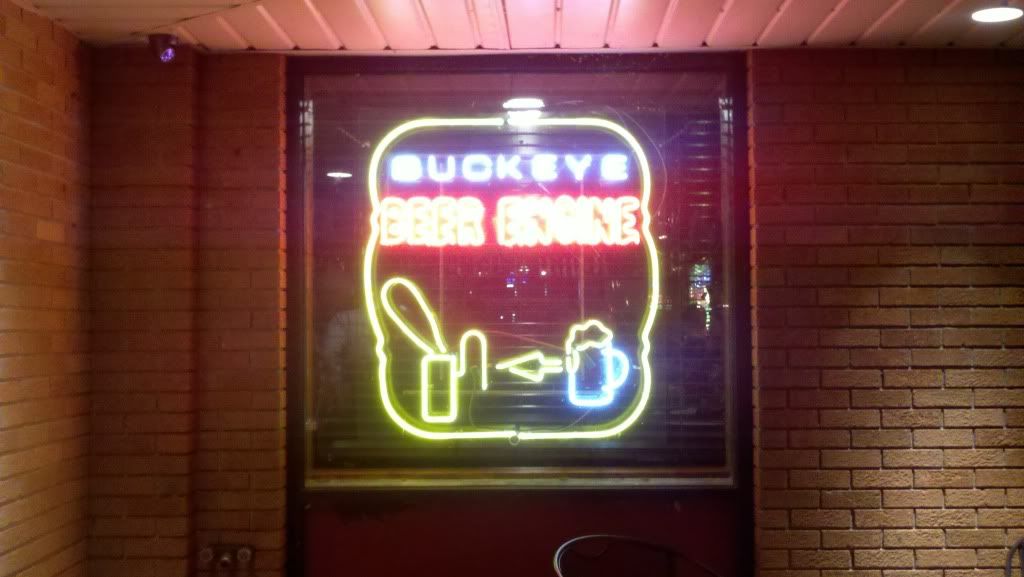 Food
When we arrived they were pretty busy which was expected because it was the 2nd night of Cleveland Beer Week. We managed to find a bar seat while we waited for our table and since both of us were starving we ordered pierogies as an appetizer to hold us over. They were potato filled with five different cheddar cheeses. The pierogies were topped with grilled onions and came with a side of sour cream. These had excellent flavor and texture. The grilled onions were a perfect compliment to the potato and cheese flavors. I also liked that they were not overly greasy which pierogies sometimes are. I'd gladly order these again.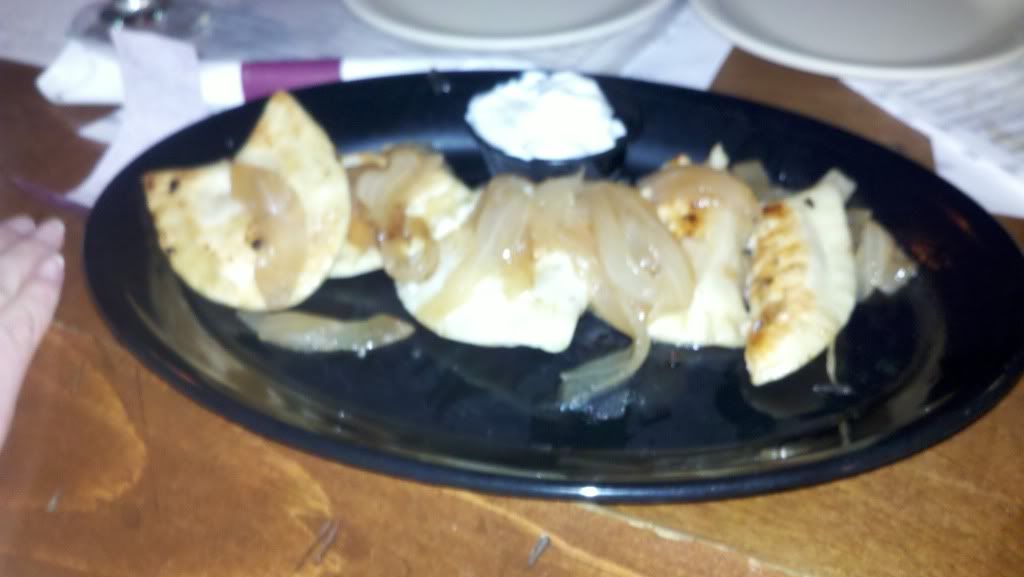 Once we were seated our order was taken right away. I ordered the Tuscan Burger and my girlfriend ordered the Pulled Pork Sandwich. The Tuscan Burger was a hamburger topped with Applewood smoked bacon, rosemary goat cheese, roasted red peppers and caramelized balsamic onions. The burger was juicy, well seasoned and cooked to perfection. The combination of the crispy bacon, the soft goat cheese and the soft roasted peppers and onions made this burger an absolute delight to eat. The flavors all played off each other very well and the bun held up to all of the juice that this burger had to offer. The fries were also excellent. They were very thinly cut and very crispy. With a little fresh ground sea salt and some malt vinegar they were perfect! The Pulled Pork sandwich was made with smoked shredded pork shredded and covered with a bourbon BBQ sauce. It was then topped with blue cheese slaw and white cheddar cheese. The meat was so tender it just melted in your mouth. The BBQ sauce had a good tangy flavor that went very well with the blue cheese sauce. If anything was wrong, which there wasn't, it was that it was too big for my girlfriend to finish! The fresh potato chips that came with the meal were so good because they were hot and fresh out of the fryer! We both agreed the appetizer and the sandwiches were excellent.
5/5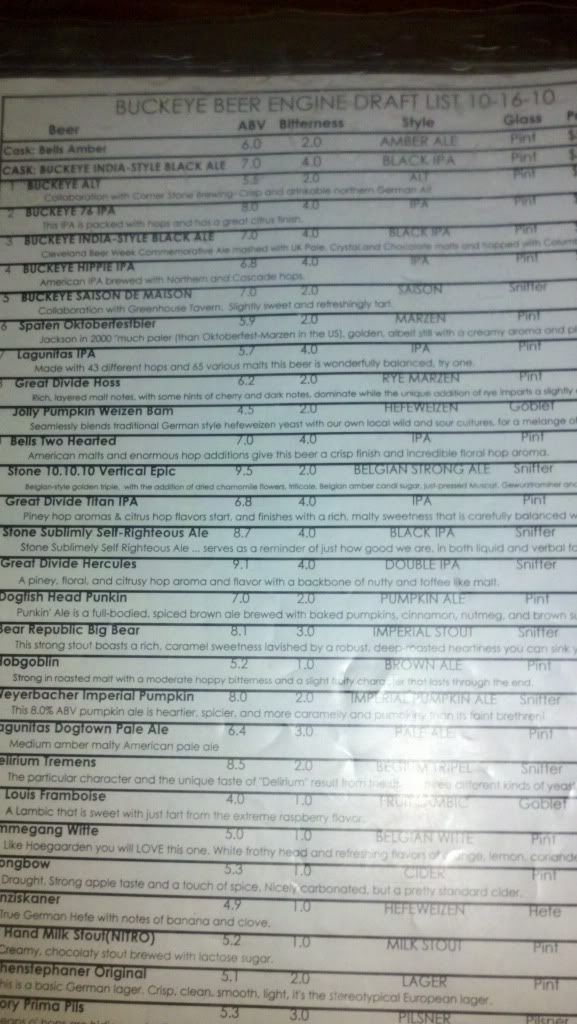 Drinks
With a name like Beer Engine you better have an amazing assortment of beer to drink, and boy do they have that! When you ask for a drink menu you are provided with two separate menus. The first is the
Draft Menu
. It changes daily based upon what beers they have on tap that day. They always have a great variety that is sure to please all beer drinkers. Last night they had nearly 30 different beers on tap. They also had a special tapping set to happen at 9:30pm in honor of Cleveland Beer Week (more on that later). They also have a bottled beer list which has a huge amount of beer available on it. It is so vast that I'll let you look for yourself:
Bottles
. I started my night with a
Great Divide Hercules
, then when on to the Buckeye 76 IPA, and finished with the special tapping of the
Lagunitas Lil' Sumpin Wild Ale
. All three were excellent in their own right. I'll give a full review of each on the
CraftBeer Review Page
. (Of you can click on the name link above.) If you are looking for a great beer drinkers delight, Beer Engine should be on your short list!
5/5
Great Divide Hercules


Buckeye 76 IPA




Lagunitas Lil' Sumpin Wild Ale
Overall
Our service from start to finish was excellent. We were kindly greeted upon entering and while we were sitting at the bar we were kept up to date about when we would be seated. Our bar service was quick and friendly. We were checked on frequently and our beers and appetizer all came in a very timely manner. Our service remained excellent at our seat. Our orders were taken promptly and our food came out in only 15-20 minutes which was excellent considering how busy they were. I mentioned that I was going to get the special Lagunitas beer they were tapping at 9:30pm and the waiter brought me one right at 9:30pm which was a very nice added touch on what was a great night of service! The atmosphere is fun and friendly and there were even tables with children there on a Saturday night (probably to watch the Ohio State game.) If you have not been to Beer Engine I strongly recommend you go because everything about the whole evening was excellent.
5/5