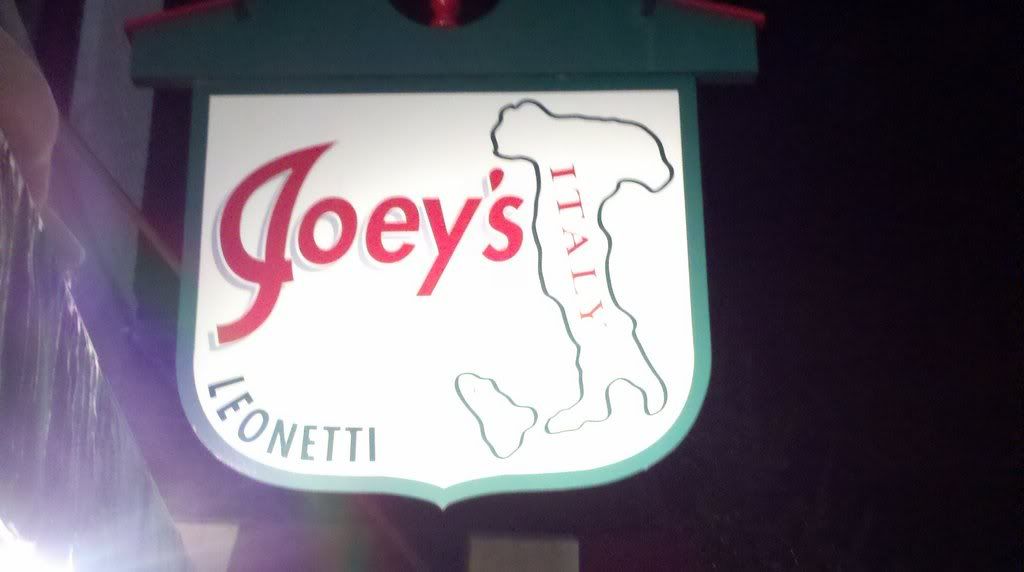 Joey's is a small Italian Restaurant located in downtown Chagrin Falls. I've been to Joey's a handful of times over the past few years and when I stumbled upon
Restaurant.com
and the deal they had on a $25 gift certificate I thought it was time to go back and do a full review.
Food--Joey's has a wide array of menu choices. Steak, Chicken, Seafood, Pasta, and Pizza all sounded good, but I chose the Pasta Putenesca and my girlfriend picked the Spinach Ravioli. The meal comes with a house salad and a basket of homemade bread at no additional charge.
The salad is average in size and comes with an array of fresh mixed greens and iceberg lettuce, shredded mozzarella cheese, and a big juicy grape tomato. The house Italian dressing is excellent in terms of flavor and not too creamy! It is a nice way to start you meal without filling up on a huge salad.
What comes with the salad is one of our favorite things at Joey's...The Homemade Bread! The sliced Italian bread you see in the back of the basket would be good by itself, but the star of the bread basket is the little pizza dough balls that you see in the front. These little rolls of dough were cooked perfectly and then buttered on the outside and coated with a sprinkle of Parmesan cheese. Combine these with the olive oil dipping sauce that is sitting at your table and you have quiet a little treat to snack on before your meal! We had a hard time not eating all of these before our meal showed up because they are so tasty!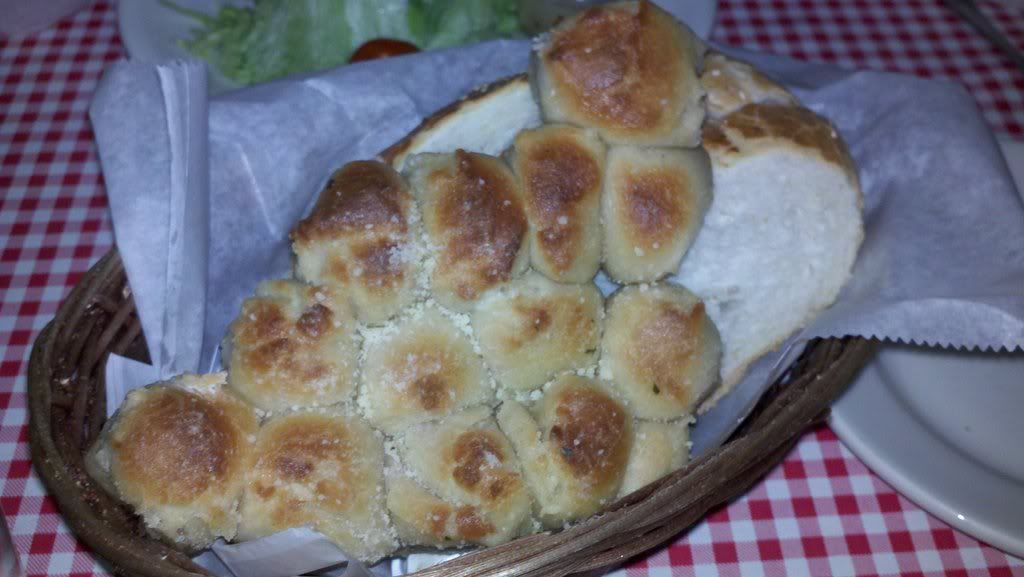 My entree choice was the Pasta Putenesca. It came with Italian sausage, onions, green peppers, black olives, and fresh tomatoes all sauteed in a garlic and basil butter and served with Penne pasta. I was very pleased with the flavor combinations in this dish. The sausage had a little spiciness to it which paired well with the peppers, onions and tomatoes. The peppers still had a little crunch to them which helped to add a different texture to the overall soft on your plate dish. Also, the level of garlic flavor was spot on and not overpowering. The Penne pasta was cooked perfectly too. I enjoyed this dish and I would order it again.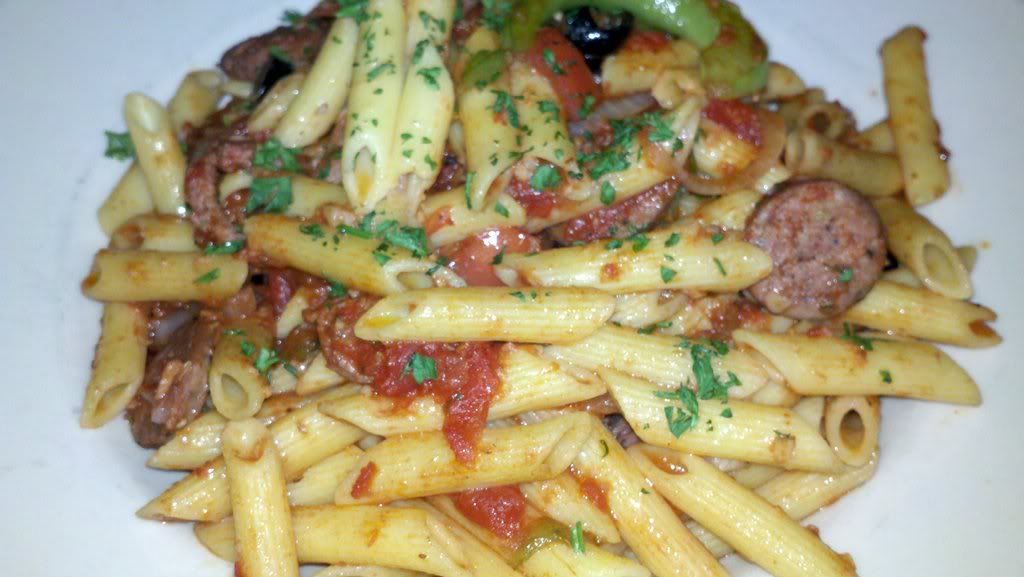 My girlfriend ordered the Spinach Filled Ravioli. These were three huge stuffed raviolis! The stuffing was a wonderful blend of spinach and ricotta cheese. We both appreciated how much flavor was incorporated into the stuffing. The stuffing was also well balanced, there really seemed to be equal parts cheese and spinach. The sauce on top was a very basic chunky tomato sauce. This sauce was very lightly seasoned, but paired well with the boldly flavored ravioli. My girlfriend and I both though this was an excellent take on spinach raviolis.
We enjoyed our meal from start to finish. To keep it very simple, we came hungry and left full and very satisfied. The salad was fresh, the bread was amazing, and our entrees were very good. In terms of food Joey's gets a 4.75/5.
Drinks--Joey's has a few Italian beer choices, but honestly I don't think craftbeer heads are going to Joey's for a beer. If you go to Joey's you are probably looking at the wine list. They have some very reasonably priced red and white wines. I can only speak to the Bell'Agio Chianti that I tried. I enjoyed its dark fruity flavors and its nice dry mouthfeel. I wouldn't say Joey's is a wine connoisseurs dream, but for most people you will find something that will suit your palate. In terms of drinks Joey's gets a 4/5.
Overall--Joey's is a very small and intimate restaurant. The tables are not that large and they are somewhat close together. Personally, I don't mind this because it gives the restaurant its old world charm and character. Our service last night was good. It did take a few minutes for our orders to be taken, but once they were taken the salads and bread came out quickly. Our entrees then came out just as we were finishing our last bites of bread. If I had to nitpick one thing our waitress didn't go over the specials with our table, I had to get up and read the specials on the board. That fact aside our waitress did a great job checking back with us to see if the food was good and to refill our drinks. I'm a fan of Joey's, I enjoy the restaurant and the food. If you plan on going I would suggest calling ahead for a reservation because they always seem to be pretty busy at dinner time! Overall Joey's gets a 4.5/5.