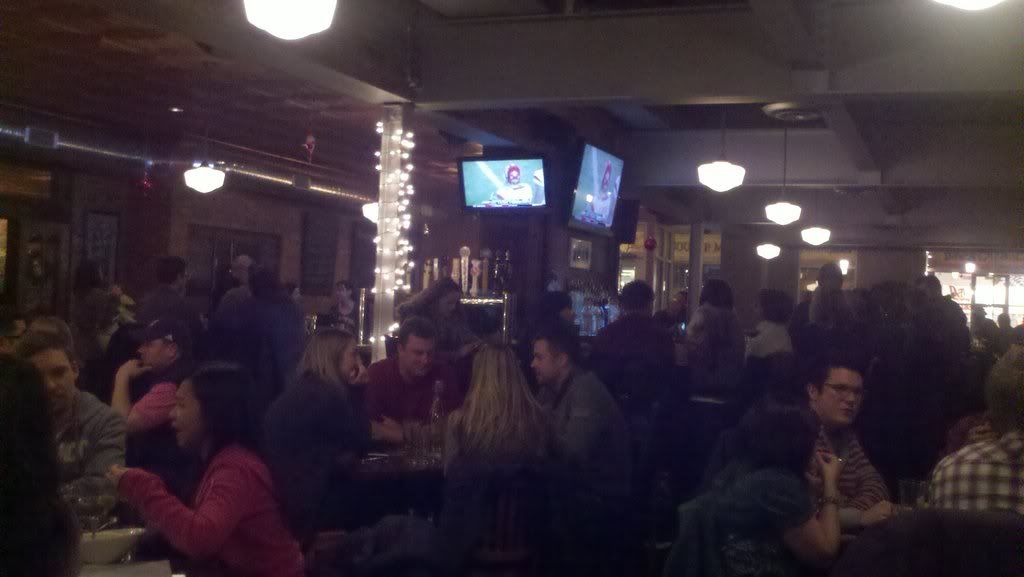 Last week my girlfriend asked me to find a place to eat on the west side for us and 4 other couples. Immediately
Deagan's Kitchen
popped into my mind. A few of the readers of this blog have been recommending Deagan's Kitchen ever since I started writing, so I thought this was as good of a time as any to try it out! Deagan's Kitchen is a "Gastropub". In layman's terms Gastropub means a Pub that is focused on high quality food. Those facts alone draw me in as an interested customer!
Food
--The menu choices are very diverse. Steaks, chicken, seafood...and yes, Chicken and Waffles! With all of those choices my girlfriend and I both picked the same dish! We both love a quality steak and when we saw the Bacon Wrapped Beef Tenderloin with moody blue potatoes and a port wine reduction, we were both sold on the dish! (The meal didn't come with a salad, but neither of us were really in the mood for a salad anyways.) Each plate came with three steaks that were approximately 4oz each that were piled on a mountain of mashed potatoes that were flavored with blue cheese. We both ordered our steaks cooked to a medium temperature. Happily, we both thought the steaks were cooked perfectly. The outside of the steaks had a good sear, and the insides remained juicy and flavorful. The moody blue potatoes were excellent. The blue cheese added a wonderful sharp and salty flavor to the potatoes. I loved the port wine reduction. It was excellent for dipping the steak in and for soaking it up with the potatoes. The reduction added a very earthy sweetness to the dish. So far both of us were in 100% agreement that the dish was a total hit! Then comes the bacon. I liked the bacon slightly undercooked and thought that its fatty nature paired perfectly with the very lean steak. My girlfriend however wished her bacon would have been cooked a little more, thus making it a little crispier. A slight bacon disagreement aside, we both were very impressed with the quality and the amount of food we received. Others around the table shared the same views about their dishes. Chicken and Waffles, Quail, Hanger Steak, Fish and Chips and the Ohio Beef Burger were all hits at the table and everyone agreed that they would recommend any of these dishes to a friend. Portion sizes, plating, and the food quality were excellent. In terms of food I would give Deagan's Kitchen a
4.75/5
!
Drinks
--Deagan's Kitchen understands the Pub aspect of Gastropub! The beer list is extensive and well organized. The bottled beers are organized by style of brew which made picking out beers for my friends various styles pretty easy. (I worked really hard to try to convert a Coors Light man who shall remain nameless...Aaron!) Each style had anywhere from 4-8 different beers to choose from. On top of the bottled beer selection was an excellent draft list. Between their regular draft list and the special Christmas Ales they had on tap Deagan's Kitchen was offering 20-30 different draft beers. My picks of the night were the Southern Tier Unearthly IPA and a
Dogfish Head Indian Brown Ale
.
(Check out the Craftbeer Review Page for more information on these and many other beers
.) Wine lovers don't despair, Deagan's had a very respectable wine list too! I love finding a bar that cares as much about having great beer as they do about having great food. In terms of drink selection, variety, and quality Deagan's Kitchen gets a
5/5
!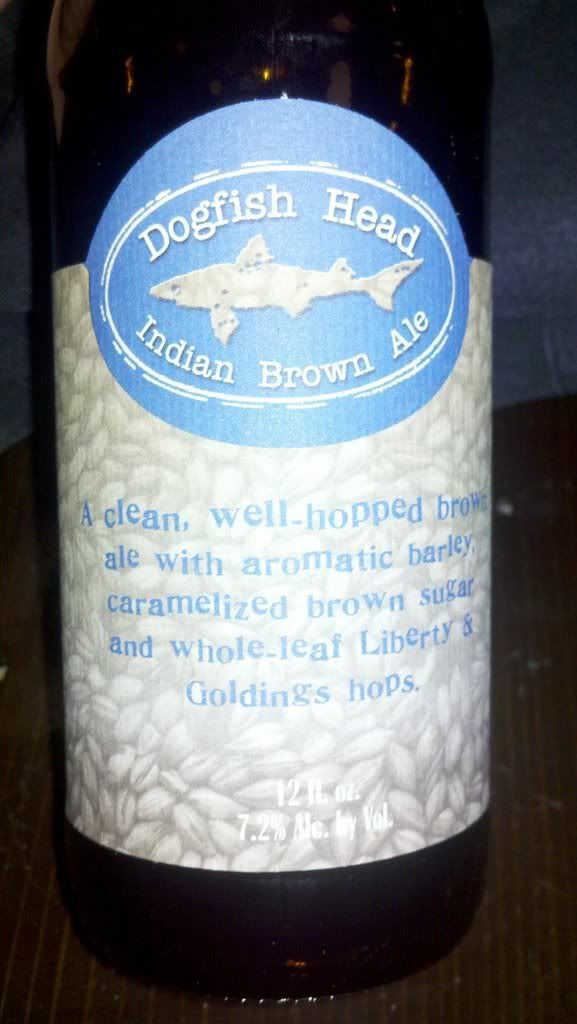 Overall
--The feel of the restaurant is open, fun and friendly. An open floor plan, exposed brick and metal joists are throughout the restaurant. I really liked the styling of the environment. The pricing of the entrees was extremely reasonable. Small Plates range from $6-12 and Large Plates (Entrees) range in price from $12-$22! I was pleasantly surprised that the The Bacon Wrapped Tenderloin entree was the most expensive item on the menu, and it was only $22! For the amount of steak that was on our plate I would have guess it would have been over $30! Deagan's Kitchen food quality vs price is really an outstanding value!
As far as service, I felt our server did an admirable job attending to our table considering how busy the restaurant was. She took the time to tell each half of the table the specials. She had to do this because the environment was pretty noisy. Our orders were taken rather quickly which everyone appreciated because we were starving. After about 15-20 minutes our food came out in three waves. First, my entree and two others came out. Then 1-2 minutes later two more were brought out. Finally after another 1-2 minutes the remaining entrees were brought to the table. That that left nearly 5 minutes of sitting between the first plates to be brought out and the last plate to be brought out. This didn't detract from the quality of the food, but more than a few grumbles could be heard around our table. That being said, none of us had a major gripe with the service, just a few mini-gripes, and all of us said we would happily return to Deagan's Kitchen. We all enjoyed our food and drinks and when it comes down to it Deagan's Kitchen does an excellent job on both of those fronts. I look forward to making the trip back to try some of their other very interesting entree choices! Overall
Deagan's Kitchen
gets a
4.5/5
.
Other Restaurant Reviews you might like: