December started out with my girlfriend taking me to a birthday dinner at
Lolita
in Tremont. The food and service were top notch and I'd go back again any day! A few days after my birthday dinner we made a trip back home to New Castle, PA to see my 5 year old niece perform in her very first Nutcracker. Before the show my family and her fathers family all went to dinner at a small Italian restaurant named
Sonis
. We were a very large party and the wait staff did a good job keeping up with the demands of our table. The food was also good, I just wish they used more house made products. My next review was actually my very first breakfast review. We woke up one morning feeling pretty lazy and decided to try
Eat At Joe's
in South Euclid based on a recommendation I got from a twitter follower. Very good food + super reasonable prices = our new local breakfast joint. The very next day we decided to use our first every Restaurant.com coupon at
AMP150
in West Park. The chef's choice dinners we both had were excellent and if you have not made your way there yet...you should!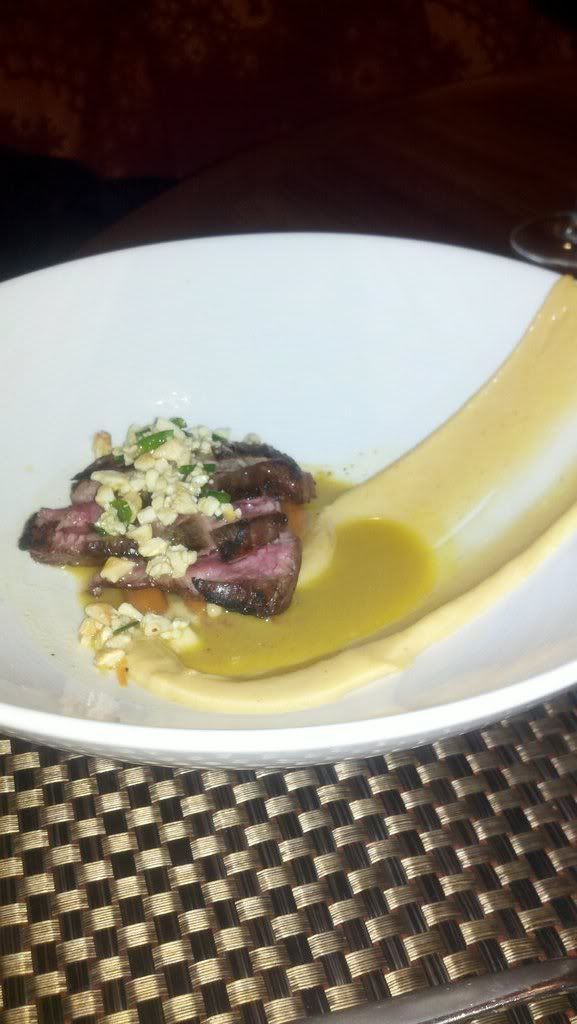 By this point in the month we were fortunate to start our Christmas break and decided to go to one of our favorite Italian Restaurant,
Joey's
in Chagrin Falls. We have never had a bad meal at Joey's and this was no exception. We also had a chance to use another Restaurant.com Gift Certificate as well! Our next night out took us to
Deagan's Kitchen
in Lakewood to meet up with some of my girlfriends college friends. Our meal was excellent and the beer selection here is very well done. To round out the month we had one more dinner out with another set of friends of my girlfriend. This time we went to
Pickle Bill's
in Grand River. The meal was very up and down with sub par service. I'll look elsewhere to fill my seafood needs next time. Finally, on our way back home after a wonderful Christmas with my family my girlfriend begged me to stop at the Grove City Outlets. While there we had lunch at
Primanti Brothers
. The overstuffed sandwich there is the original, and personally I don't think it can be topped!
December 2010 was a great month of dining out. I thank all of you for reading my posts and I appreciate your feedback and comments. I hope to continue to bring you at least 1 restaurant review a week in 2011! I hope you have a great New Years and a great 2011!