Food
--
My choice was the Buffalo Chicken Wrap. I have eaten this before at other Lizard locations
but for the purpose of any Winking Lizard reviews I do, I am going to do it by individual locations since there are so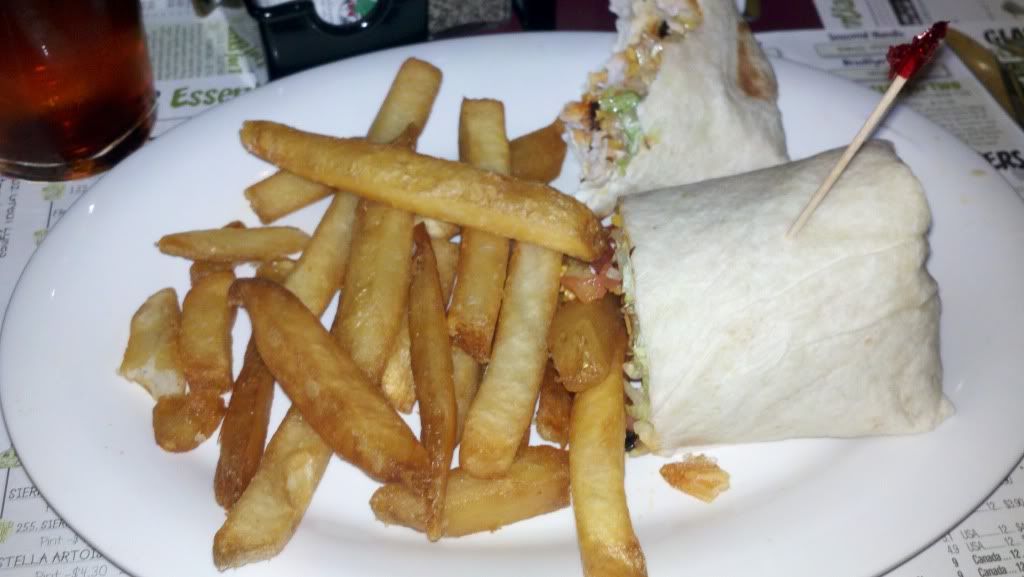 many. Tonight in Cleveland Hts I felt my wrap was mostly "wrap" and not a lot of chicken. In fact of the chicken, lettuce and cheese inside the wrap I'd say only 10-15% of the food inside was chicken. To me that is just not enough. However, the taste of the Buffalo Chicken Wrap is very good. The chicken was spicy and not dry, the lettuce was fresh and not old, and the cheese had a nice sharpness to it which went well with the spicy chicken. The fries were good, nothing great, well that is until you add Winking Lizards amazing BBQ sauce. It is one of my all time favorite regular BBQ sauces.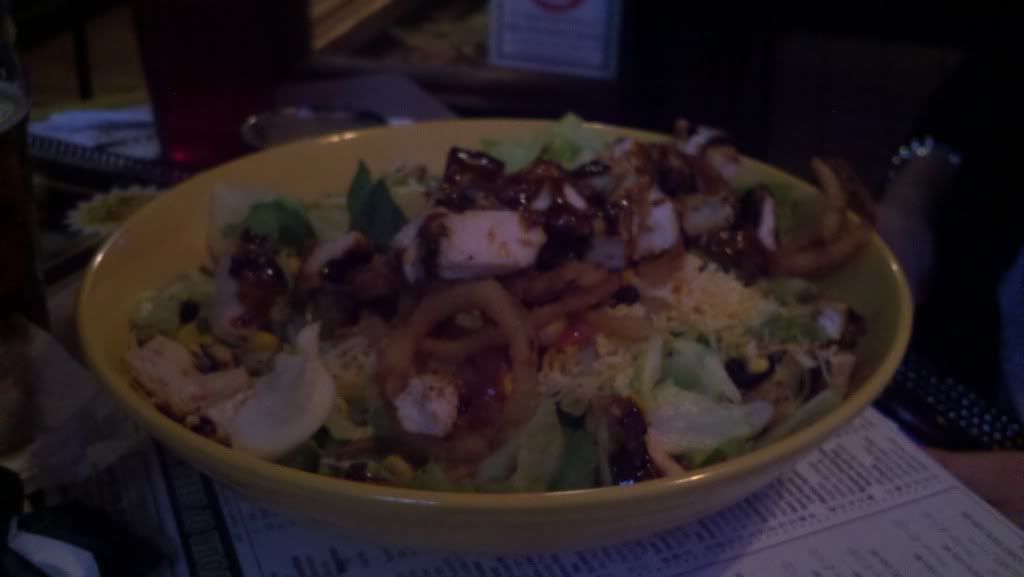 My girlfriend had the BBQ chopped Salad. Basically it is a mixed greens salad that is topped with fried
onion rings, black beans, roasted corn, tomatoes, grilled barbecue chicken, cheddar and Monterrey jack cheese, fried onion straws on top and a side of BBQ ranch dressing. The BBQ Ranch dressing was very good and overall the description was spot on with great flavor. This salad was well proportioned in terms of the amount of chicken and other ingredients.
3.75/5
Drinks
--I'll start this by saying that the Lizard is an amazing place to go if you are looking for a huge selection of beer in one place. 99% of the time they have exactly what you are looking for. That being said, I am a world tour member and finisher this year (Up to 133 now), so when I went tonight I was looking for a few special ones that I have not had yet. Online, on the menu and on their world tour email they were supposed to have a limited edition draft last night. We'll we found out that they never got it and they didn't have it. To make matters worse they also didn't have 5 of their other advertised drafts of the month. This made me sad to say the least. I did manage to find three drafts that I never had on the tour. First was Great Lakes Oktoberfest, Stone Arrogant Bastard Ale, and Sierra Nevada Jack and Ken's Ale. All three were very good in their own unique way and you can read detailed reviews of each on the
CraftBeer Review Page
. I spoke to the manager and he felt bad and he apologized for not having what was advertised. The Winking Lizard overall is a
5/5
in terms of selection of drinks, but last night I'd give them a
2/5
for not having what they advertised.

Great Lakes Oktoberfest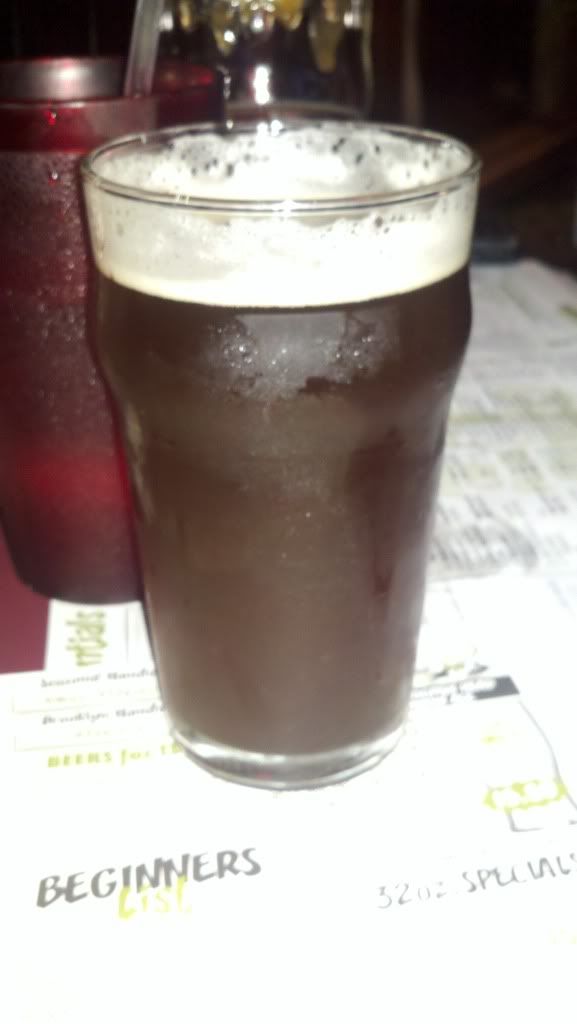 Stone Arrogant Bastard

Sierra Nevada 30 Jack and Ken's Ale







Overall--The Winking Lizard is always a fun place to go with family and friends. The service was very good. Our waitress was very prompt all night and was very attentive to our table even though it was very busy. I wouldn't call this the most romantic place to take your girlfriend or wife, but honestly it is one of our favorite places to go eat and have some great brews! 4.5/5